Catholic Central High School Admissions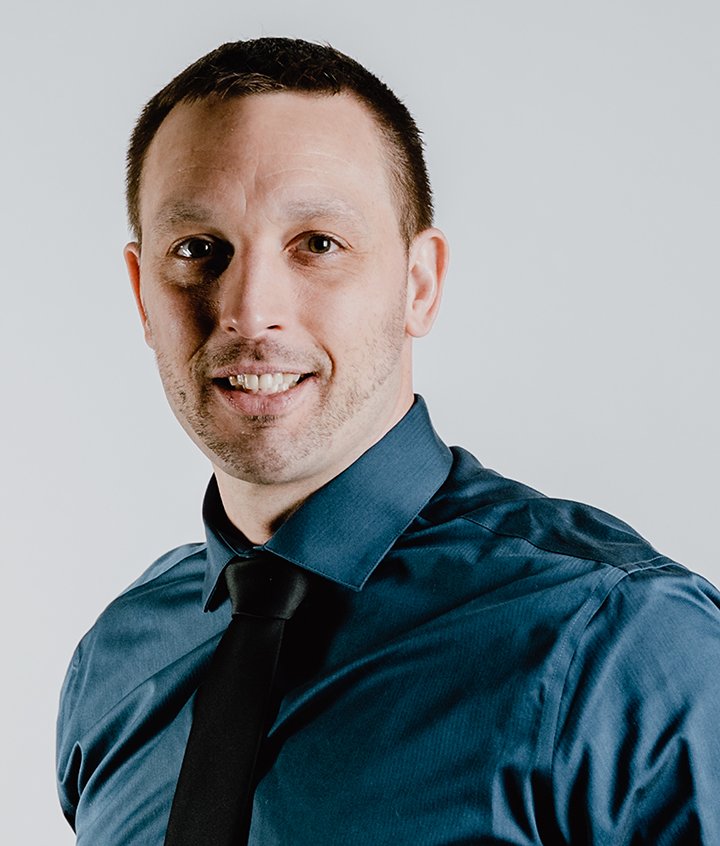 Welcome to Catholic Central Admissions!

CC is currently testing. For a successful application process, taking the CCHS Admissions Placement Exam is required. For more information on the test, please visit the CCHS Admissions Testing Page

We want to make your transition into CC as smooth as possible. Whether you're an incoming-freshman, transfer, exchange student or looking for "that right school", CC is here to help.
As you browse our pages, you'll find that our small school garners big results. As we enter our 100th year of education, we are proud to announce that we are currently ranked as a "top college-prep private school" in the region and are affectionately known as "Championship Central" for our athletic prowess with 53 State Championships (and counting).
As a parent, you'll appreciate the personal attention you'll get. Our dedicated full-time staff is here to answer any question you may have. Private schools operate differently and with that comes some great benefits to becoming part of the CC Family.
If you're not familiar with our CC, we encourage you to set up an in-person or virtual tour. If you're already considering applying, let us know how you'd like to get to know us better.
Phone: (262) 208-4888
The next step in the CCHS Admissions process is Placement Testing. For more information on the Admissions Placement Test, please go to our CCHS Placement Testing Page, HERE
The CC Placement Test is required prior to completing an admissions application.

Transfer Students and Athletes
Parents of prospective transfer students who are seeking admission to Catholic Central High School should contact Andrew Gorniak – Admissions Coordinator, by telephone (262-208-4888) or andrewgorniak@cchsnet.org to initiate the transfer process.  The parent of the applicant will then be asked to furnish a copy of the student's current high school transcripts to the Director of Admissions for review.  Once the transcript has been reviewed and approved, the student may schedule a Shadow Day visit and the parent should complete the Registration Application.  After a scheduled interview with the principal, student and the parents, the Dean of Students will determine whether the student will be accepted.  Admission is granted based on an academic record, good discipline and attendance records are required.
Transfer during the senior year is limited to students moving to the area.
Athletic Transfers
All athletic transfers will have to abide by WIAA Rules or the individual sport applicable.  For more information on athletes considering a transfer to CCHS, please contact our Athletics Department at 262.763.1511 or by CC Athletics Email
Steps to a Successful Enrollment at CCHS
Download a helpful checklist HERE.
SCHOLARSHIPS AT CCHS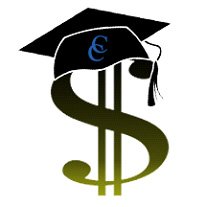 Catholic Central High School is committed to providing generous scholarship, and financial assistance programs to all qualified students who desire to receive a Catholic education.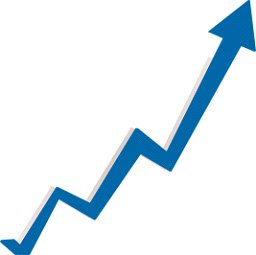 When you choose to invest in a Catholic Central education, you are investing in your child's future.


FINANCIAL ASSISTANCE
CCHS awarded more than $186,604 in financial assistance this past year. One-in-three Catholic Central families receive financial assistance. The average annual tuition discount per student is $4,665.
To be considered for financial aid, families must complete an online application every year. Every situation is assessed individually and thoughtfully with a number of criteria that affects the amount of tuition assistance a family receives. Every family is strongly encouraged to apply for financial assistance.
Families who wish to apply for financial assistance can do so through the A.B. and Jeannette Rewald Trust and the Friends of Catholic Central.
We have the following scholarships available to help meet tuition costs:
Mary Alice Yakich Educational Foundation Scholarship, Need and Merit Based Scholarship, John & Katherine Pieters Daniels Scholarship, Evan R. Buckhouse Memorial Scholarship, Gorman-Zinnen Scholarship, Patrick M. Lloyd Memorial Scholarship, Lorraine & Robert Beix Memorial Scholarship, Alumni Scholarship, Student Council Scholarship, Key Club Scholarship, Student Ambassador Scholarship
Current Catholic Central Students and Registered Incoming Students
Traditionally, Financial Aid applications completed by the April due date will be reviewed for consideration first and this may enhance your chances for receiving financial aid. The result of the applications will be sent to Catholic Central High and notification letters will be mailed in June. Only students who have completed the registration process at Catholic Central can be considered for financial aid.
How to Apply for Aid at CCHS
There are many opportunities for CCHS Families to receive financial assistance. Please visit our Tuition Assistance web page for more complete information, forms and tips.
Need to complete a financial aid application?
To learn more about what documentation is needed before completing a financial aid application. Click here
FACTS
To access the CC FACTS Monthly Agreement and/or FACTS Grant & Aid Application click HERE
For more information on FACTS, you can download an overview HERE
For information on FACTS "Grant and Aid Assessment" and what steps are required to file the paperwork, please download an overview .pdf document HERE
A FACTS Document Check List can be downloaded HERE
SCHOLARSHIPS
In addition to financial assistance, a number of partial scholarships are awarded to incoming freshmen Click HERE to learn more.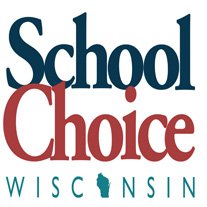 WISCONSIN PARENTAL CHOICE PROGRAM
Catholic Central is a Wisconsin School Choice Approved School. For more information on requirements and information in general, go here The state of Wisconsin has three separate programs that allow eligible students to attend a participating private school in grades four-year-old kindergarten (K4) to 12. The private school, on behalf of the student's parent or guardian, receives a state aid payment for each eligible student.
The 3 private school choice programs (Choice) are:
Milwaukee Parental Choice Program (MPCP)
Racine Parental Choice Program (RPCP)
For more information on CCHS and The School Choice Programs, click HERE The new Illinois Tax Credit Scholarship Program could cover up to 100 percent of tuition and eligible fees for next school year. The Archdiocese of Chicago and Carmel Catholic High School are encouraging all potentially qualified families to apply (would like this to read Click Here then link this website https://dpi.wi.gov/sms/choice-programs/student-applications to learn more.) If you have any questions, please call the Business Office at 262-763-1517 or Andy Gorniak at 262-208-4888 andrewgorniak@cchsnet.org
Why CCHS?
There has never been a better time to choose Catholic Central High School. As we approach our 100th anniversary in 2020, we are celebrating our academic achievements and refining our innovative, experiential programming that will continue to position us as the premiere high school in Southeastern Wisconsin.
Catholic Central was one of the best decisions of my life. This school enriched me academically, helped me build lifelong relationships, and gave me irreplaceable memories

Maddie J. (CC Alum)

My heart overflows with love for each of you. Your kindnesses with such love and joy have touched my heart and changed my life!!

Mrs. Wanda Battle (Commencement Speaker 2018)

My sincere Thank You to the staff at Catholic Central High School for making it as normal as can be during this past year during the Pandemic.
Our Principal's #1 goal was to keep our kids in the classroom. She makes things happen!!
Thank you Bonnie Scholz for your hard work making sure our kids continue to make memories!
Mary M. (Parent)
If you are looking for college prep with a nice balance of the arts, athletics and other extra-curriculars, look no further. This is the perfect package!

Deanna F. (Parent)

Do not hesitate to send your child here. There are great teachers, lots of individual attention… always willing to go above and beyond what teachers do…

Lynn K. (Parent)

I am so happy to have spent my high school years at Catholic Central. More than just a quality education, I got to practice my faith, made lifelong friends, and gained valuable advice from my teachers. These teachers became some of my biggest role models and really prepared me for college. I couldn't imagine going to a different school.

Bridget B (CC Alum)

[CCHS] Excellent High School with an amazing STEM curriculum and faculty. Students consistently score very well on ACT and graduates attend some of the best universities and colleges, and get great college scholarships.

Mitch J. (Parent)

Why choose Catholic Central? First and foremost, to receive an exemplary Catholic Education that not only teaches students how to learn, but also how to live. Firmly rooted in the foundations of the School Sisters of Notre Dame (our founding order), our faculty and staff consider ourselves to be partners with parents to reinforce a common set of morals and values built upon the Catholic Social Teachings. We focus on instilling character so students make the right choices, and we incorporate spirituality into every aspect of the curriculum by calling students to a higher standard of academic achievement and behavior both in and out of the classroom. The results are impressive Research at Harvard University indicates that Catholic school students have higher levels of civic engagement and knowledge, vote more often, are more politically and socially tolerant, and support democratic values and civil liberties. At Catholic Central, our widespread institution of service hour requirements has proven in the last two decades to create an entire generation of generous, socially-minded adults ready to help their community. The academic advantage students accrue in Catholic elementary schools is well documented, but according to a study by Hunter College, it is in Catholic High School where they really start to change their lives. In today's world, a high school diploma is almost mandatory if an individual is going to survive, much less thrive. At Catholic Central High School, our high school graduation rate is over 99%, compared to the Wisconsin state public school graduation rate of 88.4%. Additionally, over 99% of our graduates attend college, compared to the Wisconsin state average of 61.3%. In terms of college preparation, Catholic Central is unmatched in the region. CC's average, top-quartile ACT score ranks nationally in the top-10% with a 30.6.  The Wisconsin state ACT average is 20.5.  The Catholic Central AP test pass rate is 82%, compared to the WI state average of 69% with the national/ global average being 61%.
Catholic Central is a small school that offers big results. Our teacher / student ratio is 8 to 1, and our return on investment is nothing short of amazing. Not only are we the most affordable private high school in the tri-county area, our 2020 graduating senior class garnered a whopping $3 million dollars in college scholarships offered.

The CARA Institute at Georgetown University recently confirmed that "strong moral values" is one of the top reasons that parents choose to send their child to a Catholic school. The study noted that parents want more than just a good academic preparation for their student. Parents are seeking for their children something that they associate with Catholic living: a strong moral center, a feeling of personal worth and belonging, upstanding character, integrity, compassion, and a sense of caring for others. In short, they are seeking a Catholic Central High School education.

There is no better time than the present to call CCHS today.  Choosing a Catholic Central High School education may be one of the most important decisions you will make.