CATHOLIC CENTRAL ATHLETICS
Catholic Central High School athletic programs proudly provide CC students the opportunity to enhance their education by applying the values and morals they have been taught in their academic classrooms to the world of competitive high school athletics. Our athletic programs provide tremendous opportunities for our student-athletes to experience many lessons in life, which contribute to our school's holistic approach to education. The values, lessons and virtues learned through these activities help give our student-athletes the tools to become the best versions of themselves, here and after CCHS.
Athletic Calendar
Tom Aldrich
( Athletic Director, class of '78 )

Tom earned a degree in recreational management upon graduation from Carthage College in 1983. He returned to his alma mater as an assistant football coach for the 1990 & 1991 seasons before becoming the head coach in 1992. Since the fall of 2012, Tom has been serving as both the head football coach and athletic director at Catholic Central High School.

As athletic director, Tom has promoted hard work, character and individual skill development as keys to having fun and success.

During his eight years as athletic director at Catholic Central, the school's athletic teams have won; six conference championships, seventeen regional championships, five sectional championships and have been the WIAA State Champion runner up, twice. In addition, Catholic Central has also won three WIAA State Championships during this time frame.

The Hilltoppers have fought their way to earn 52 State Championship titles, in addition to the numerous WIAA Sectional and Regional ….. CCHS has won the title of Conference Champs 89 times.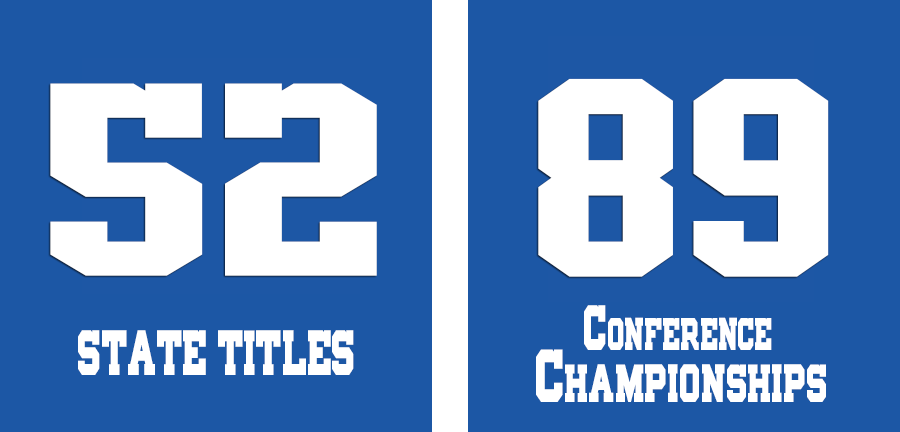 CCHS Sports Offered
| Fall | Spring |
| --- | --- |
| Cross Country | Baseball |
| Football | Golf (Boys & Girls) |
| Girls Tennis | Girls Soccer |
| Girls Swimming (Co-op) | Softball |
| Girls Volleyball | Track and Field |
| Winter | Fall/Winter |
| Boys Basketball | Dance Team |
| Girls Basketball | Boys Volleyball (Club) |
| Wrestling (Folk-Style) |   |
| Boys Swimming (Co-op) |   |
|   |   |
WIAA Requirements
Below are forms required by the WIAA
Some athletes are able to rise to the challenge of participating in two sports within the same season, which CCHS offers within guidelines.
Get involved and be part of the CCHS athletics tradition of excellence!
Click here for Registration
Same Season Guidelines
Code of Conduct