College-Prep Education at its finest
As a non-profit Organization, Catholic Central depends on private funding for its operations. This funding is essential to the survival of quality private school education in both Racine and Kenosha counties. Most recently ranked as the #2 Private College-Prep School (9-12) in Racine County by Niche.com, Catholic Central strives to bring affordable education at the highest levels to all who attend our small but mighty school.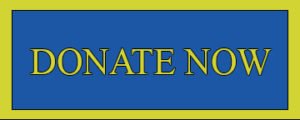 With an 8:1 Student–to-Teacher Ratio, Catholic Central students enjoy 50% smaller class sizes and dedicated teachers that are constantly striving to better themselves in their fields through our aggressive faculty enrichment commitments with nearly 70% of our faculty holding a Master's Degree. These results are DIRECTLY affected by your support, giving us the opportunity to "set the tone" for the future of southeast Wisconsin education and achieving our institutional quest for gold standard status within the next few years.
Ways to Give
Other Ways to Donate
Scrip Program

This is a nation-wide program where retailers, such as grocery stores, gas stations, restaurants, clothing stores, etc., offer their gift cards at full face value with a rebate, if they are purchased through the school. If a vendor offers a 5% rebate and you purchase a $100 gift card, you receive a $100 gift card AND earn a rebate of $5.00. When $50 in rebates is donated to CCHS, you will begin accumulating 50% current or future tuition credit at CCHS. After $100 in rebates are donated to CCHS, you will begin accumulating 80% current or future tuition credit at CCHS! Rebates accumulate in your CCHS account during the fiscal year July 1-June 30th.

To Sign up for the CCHS Scrip Program: Go online to shopwithscrip.com. You, your friends, family, etc., will purchase actual gift cards, at face value and a rebate given by the business, is recorded in an account for your family's use. Make sure you sign-up with code #AAE13ADC5L99 to start ordering.

The Roundtable Organization was established in 1988 by devoted supporters who believed in the success and development of Catholic Central High School. Through a five-year (or more) commitment of $1,000 or more per year, your support will help meet immediate operational requirements, contributing to a Catholic education.

Roundtable is dedicated to enriching the lives of others by encouraging them to enter into faithful philanthropy that adds to the spiritual, educational and charitable needs of our CCHS family.

Matching Gifts

Many employers will match donations given to a charity by an employee: full-time, part-time or even retirees. Just think, a $50 donation can be turned into $100!*Please check with your company's Human Resource Department to see if this is an option.

Donate Stock

If the stock has increased in value from the time of purchase and has been held for more than one year, the owner can avoid paying the capital gains tax by donating the security to another party. When the security is being donated to a charitable organization, the total amount will still be eligible for a tax deduction. Please contact Georgean Selburg, Development Director, to ensure that the sale will run smoothly and you are credited for your donation.

Life Estate Gifts

This is an arrangement in which the donor gifts real estate while retaining the right to live there for the remainder of his/her life. The property must be mortgage and obligation free. If the donor is itemizing deductions, the donor receives an immediate income tax deduction equal to the present value of the remainder that will pass to the charity. The charity may sell the property upon the donor's death.

IRA Charitable Distributions

If you are 70 ½ or older, you are required to take IRA minimum distributions annually. You can now make direct tax-free distributions to charities while satisfying your required withdrawal. You can transfer up to $100,000 annually directly from a traditional or Roth IRA to a qualified charity without undesirable tax effects.

Trusts and Wills

Name Catholic Central High School as a remainder charitable beneficiary of a trust or will.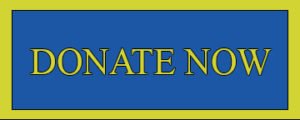 Topper Auction
Catholic Central High School's Annual Topper Dinner and Auction has been the high school's leading fundraiser for more than 33 years and is held the first Saturday in December. Since its inception, the auction has raised over $2.5 million and continues to fund and enhance CCHS's standards of excellence in education, scholarships and student development. 
Each year, with the help of hundreds of donors and numerous volunteers, the auction provides an evening of excitement, entertainment, camaraderie, delicious food and that comforting feeling of contributing to a great cause, for almost 300 guests! With over 200 items to bid on, ranging from merchandise, services, event tickets, dinner parties and trips, there is something for everyone. Since the introduction of electronic bidding, you can even bid from your home!
There are several ways for alumni, families and community members to help: become a sponsor, an auction donor, sign up to help either prior or during the auction, or gather to celebrate.
In conjunction with the Topper Auction, each year Catholic Central High School offers a chance to win a new vehicle from the premier Chevy, Buick and GMC dealer, Lynch Superstore in Burlington, valued between $15,000 and $20,000. The winner also has the choice of $12,000 in cash. Tickets are $100 each or three for $200. Purchasers can also win one of three other cash prizes: 2nd prize-$750, 3rd prize-$500, 4th prize-$200.
The Roundtable Organization plays an important role in fulfilling Catholic Central High School's annual budget by providing close to $80,000, in unrestricted funds, each year to help sustain the school and provide the flexibility to meet the most pressing educational needs, immediately. Members are devoted to Catholic education and pledge to support a minimum of $1,000 per year for five years or more. Many of our Roundtable members have been helping the high school since its inception in 1988
For more information on the CCHS Roundtable Organization, go HERE 
Related Scrip Information and Forms
For more information or forms needed regarding Scrip, please download and print what you need. All documentation should be completed and returned via email to gselburg@cchsnet.org.