Counseling at CCHS
CATHOLIC CENTRAL HS - COUNSELING DEPARTMENT

The Catholic Central counseling program is a four comprehensive program that provides support for all students in the 3 Counseling Domains:
1- Academic
2- Personal Social
3- Career Preparation/College Planning
Our goal is for all students to learn about themselves and become college and or career-ready by the time they graduate.
Planning for College
When searching for colleges it is recommended that students explore a variety of college and career websites. There are numerous options to choose from, criteria will vary for each student when deciding on a college or career. Our CCHS website will be an outstanding resource for college and career exploring.
Post CCHS Scholarships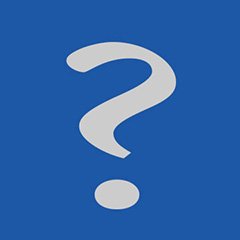 Scholarships are a great way to help students and their families afford the costs associated with a post-secondary education. There are a variety of scholarships available. Many scholarships are based on merit, but there also are some based on ethnicity, gender, volunteer work, future education plans, financial status and other factors.

Students can search and apply for scholarships through multiple avenues, including outside, national, local, financial aid page of the college/universities and student's or parent's employer (many companies offer scholarships for children of their employees).

We must note, however, not all that is advertised on the internet regarding scholarships is true and may even be a scam. Please refer to this article about scholarship scams.

Scholarship Resources for High School Students CCHS offers many local and regional scholarships which benefit our CC Students. Nearly half of all enrolled students benefit from some kind of tuition reduction.



Financial Aid


Financial Aid is also available. Our Counseling and Admissions Departments will work directly with you to complete this process as smoothly and timely as possible.




National Scholarships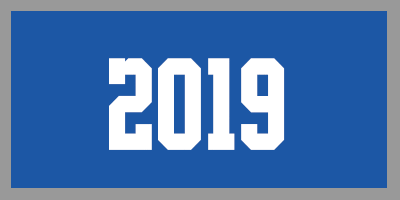 Careers and Career Planning
The College & Career Center is available for student use, providing access to resources for planning and researching post-high-school careers and educational experiences.


Catholic Central also presents Career Panel Days during the school year for students to participate in meaningful Q&A with community business leaders and professionals.

Career Resources
Military
Inclusive information site for all branches & Academies
Careers and Career Planning

Academic Help Outside of CCHS:
Social Emotional Counseling

Tips from Mental Health America to help students maintain overall wellness, so students can perform their best and be successful. For more information about Mental Health go to http://www.mentalhealthamerica.net.

Mental Health America is challenging individuals to make small changes, both mentally and physically, to create huge gains for overall health. They have shared the following strategies and suggestions:

Mental health is essential to everyone's overall health and well-being, and mental illnesses are common and treatable.

So much of what we do physically impacts us mentally. Paying attention to both your physical health and your mental health can help you achieve overall wellness and set you on a positive path.

A healthy lifestyle can help to prevent the onset or worsening of mental health conditions, as well as heart disease, diabetes, obesity and other chronic health problems. It also can help people recover from these conditions.

Eating healthy foods, managing stress, exercising and getting enough sleep can go a long way in making you both physically and mentally healthy.

Getting the appropriate amount of exercise benefits nearly all aspects of a person's health. Not only does exercise help control weight, it also improves mental health and chances of living longer and healthier.

Recent research is connecting your gut health with your mental health. So, when it comes to diet and nutrition, it's all about finding the right balance of nutrients to benefit both the mind and body.

Sleep plays a role in all aspects of our life and overall health. Getting a good night's sleep is important to having enough physical and mental energy to take on daily responsibilities.

Stress has a huge impact on us and can make even day-to-day life difficult. Research shows stress is closely linked to high blood pressure, heart disease and obesity. It also shows people who feel depressed or chronically stressed might have a greater risk of physical illnesses.

Living a healthy lifestyle might not be easy, but can be achieved by gradually making small changes and building on those successes.

By looking at your overall health every day – both physically and mentally – you can go a long way in ensuring you focus on your Fitness #4Mind4Body.

Source Mental Health America
Additional Resource Materials