Junior Toppers at Catholic Central High School
Welcome to the CCHS Junior Toppers in Burlington, Wisconsin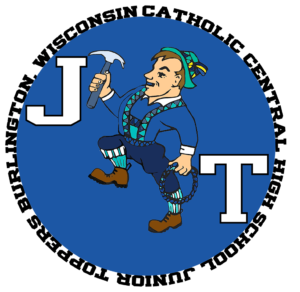 BASKETBALL MINI-SEASON WITH THE JUNIOR TOPPERS
CCHS Head Basketball Coach, Steve Smith will be coordinating a grade-school boys basketball mini-season for all interested.  All boys and girls 7th & 8th grade in the Burlington area are welcome to attend.   Refresh skills and get back on the court. 
Mini-Season begins December 5th, 2020 and ending with a round-robin tournament on February 6th, 2021.
For more information, please email Coach Smith at stevesmith@cchsnet.org or call 262.763.1510.
Junior Toppers Mini-Season 2020-21 FLYER Download
CC BOYS CLUB VOLLEYBALL WILL INCLUDE 7TH & 8TH GRADERS
CC's newest sport, Boys Club Volleyball will be allowing 7th and 8th grade boys to participate this season.
For more information on this great opportunity, please email ccvb@topperpride.org