Planning for College at Catholic Central High School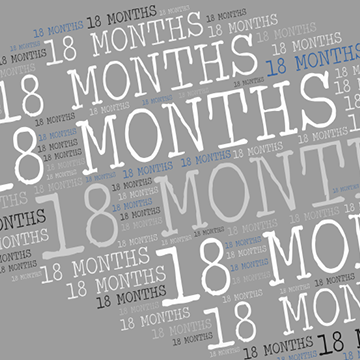 College Process
The post-secondary planning process is an 18 month journey beginning in November to January of the junior year. Beginning with Junior Conferencing and continuing through Spring of senior year. The counselor works with students and families throughout this process to support each student's individualized plans. Through classroom, individual meetings, parent presentations, resources available on this website and in the college career center, the guidance department provides comprehensive support. Although we emphasize that this is a student centered process we recognize that families play an integral role. Overview timelines of the post-secondary planning process, standardized testing process, application process will be part of the college planning.
CCHS adheres to the guidelines outlined by NACAC (National Association of College Admissions Counseling) in facilitating the application process. We ensure that school documents, and counselor & teacher recommendations will be available for submission on October 15th. Colleges are prohibited from providing or implying an advantage for getting these materials in before the October 15th deadline.
College Searches
College Rankings
College Applications
Essay Help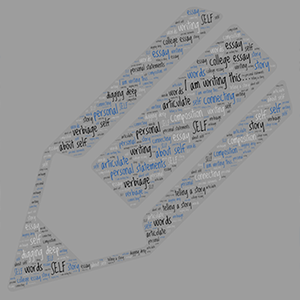 College essays or personal statements that are required for college admissions are an important component of the application. The CCHS Counseling and English departments will assist all seniors with their essays. The following website and article provide the do's and don'ts and sample essays
College Essay Writing Tool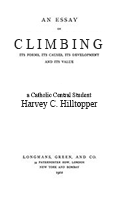 The Common Application Essay Prompts for 2017-2018
Some students have a background, identity, interest, or talent that is so meaningful they believe their application would be incomplete without it. If this sounds like you, then please share your story.
The lessons we take from failure can be fundamental to later success. Recount an incident or time when you experienced failure. How did it affect you, and what did you learn from the experience?
Reflect on a time when you challenged a belief or idea. What prompted you to act? Would you make the same decision again?
Describe a problem you've solved or a problem you'd like to solve. It can be an intellectual challenge, a research query, an ethical dilemma – anything that is of personal importance, no matter the scale. Explain its significance to you and what steps you took or could be taken to identify a solution.
Discuss an accomplishment or event, formal or informal, that marked your transition from childhood to adulthood within your culture, community, or family. Blog From the University of Wisconsin System Regarding Statements/Essays: Many of our campuses want to know what you bring to the campus community. A way to begin to gather your thoughts about this is to think about your experiences with work, volunteering, classes, and other ways that you spend your time. What is meaningful about these experiences? What have you learned, and how have you changed? When you think about these types of topics, you can develop ideas over the summer for your personal statements on your application. Colleges want to know what makes you unique.
Testing
Practice Test
Advanced Placement
The Advanced Placement Program at Catholic Central continues to grow and improve.
CCHS offers Advanced Placement courses in:
AP Biology
AP Calculus
AP Chemistry
AP English Language and Composition
AP English Literature and Composition
AP Physics
AP Psychology
AP U.S. Government & Politics
AP courses, sponsored by The College Board, combine challenging college-level curricula and potential college dollar savings. They are becoming more popular throughout the state and the nation, as more and more high school students receive college credit or advanced standing upon successful completion of national Advanced Placement exams in May. A student may sign up for an AP exam without taking a AP course, although it is clear that students who have prepared for the exam in an Advanced Placement class achieve at a much higher level. More information about the Advanced Placement program is available via the link below:
Why do so many of our juniors and seniors take Advanced Placement courses? Success in Advanced Placement coursework represents an important savings in time and money for students entering college. Most universities grant not only college credit but also advanced standing to students entering with Advanced Placement credit. Nearly 3000 institutions grant up to a year of credit for a sufficient number of qualifying AP grades. This credit may reduce the cost of tuition for many students and families, or may allow the student to pursue a second and third major. Students may also receive sophomore standing during their freshmen year, allowing them to sign up for classes earlier that their age-range peers, facilitating an on-target graduation date. These are just two of the many reasons why student choose to pursue this rigorous college level coursework in a high school setting.
AP courses allow students to challenge themselves at a college level within the high school setting, building their academic skills and confidence before going to college. Advanced Placement courses on a transcript demonstrate a student's willingness to tackle more difficult courses. For highly selective universities, AP coursework on transcripts is the norm for entering freshmen. Students taking AP courses are maybe eligible for honors and other special programs available at the college/university. Students entering a college with AP courses are usually exempted from taking introductory courses and permitted to take higher-level courses.
AP credit policy information for most colleges can be found at: Click Here
AP Testing
College Bound Athletes
Any student who intends to participate in NCAA Division I or Division II athletics as a college freshman must register and be certified by the NCAA Eligibility Center. Please review the eligibility criteria as the NCAA has minimum core-course requirements and grade point averages for each division that must be met by the student in order to participate in college sports. It's also important to review our high school's approved list of courses on the NCAA website. Please click on the link below for the Guide for the College Bound Student Athlete.
Note: The NCAA Eligibility Center charges a registration fee. The fee can be waived if the student qualified for and received a waiver for the ACT or SAT fee.