SOCIAL MEDIA IS POWERFUL
SOCIAL MEDIA IS A TOOL
And as all tools, damage can result from misuse. We encourage all CCHS affiliates to take the time to post and comment thoughtfully on all social media. For more information on how to post on social media or to load social media apps on your computer or phone, contact our communications department, marcomm@catholiccentralhs.org.
SCHOOL #HASHTAGS AND MENTIONS
Catholic Central High School is very accessible on social media, including Facebook, Twitter, on our official BLOG and Instagram. We encourage all students, faculty and parents to stay in touch by "following" us or "friending" CCHS outlets. These are important ways our CC Community can stay in touch in these busy times. And, as we continue to expand our digital presence, these outlets will be an opportunity to be even closer to those who don't necessarily live near Burlington. So please, "Share Away"!
CCHS HASHTAGS
Hashtags simply mean that when you post in a social media platform like Facebook, you put the "#" symbol before the word you want to emphasize. For instance, "Congratulations to Catholic Central's Player of the Year, not only a great athlete but an even better student #wellrounded #topperpride"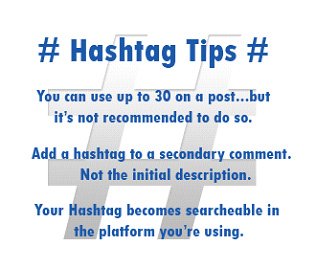 Catholic Central High School Social Media Club
If you love social media, taking pictures and in general, being "social", the newly-formed CCHS Social Media Club is for you. The Club will work closely with our Marketing and Business Departments, giving all members great insight as to how awesome social media can be. You'll have a chance to learn high-end media equipment and how to edit content for specific audiences. We are also considering summer internships! 
For more information on getting involved in our Social Media Club, contact marcomm@catholiccentralhs.org
How to Tag Friends in Facebook
Tagging CCHS in Facebook is easy. First make sure you're following Catholic Central on Facebook. The official CCHS Facebook URL is: https://www.facebook.com/CatholicCentralHS/ Make sure you "LIKE" and "Follow" the page. This keeps you up-to-date on all CCHS posts. 
For a step-by-step, see this "how-to" video on how to tag friends (CCHS) when you type in a new status on Facebook (FB). It's easy and fun to do. You can even tag photos when you get good! 
RESOURCE LINKS
The social media landscape is changing rapidly.  As parents, it can be overwhelming when trying to understand how your child is interacting socially, online.  Below are some helpful resources that will help you navigate the terrain.  
Where are teens heading after Facebook?  This site has a complete rundown of all the social platforms that teens are visiting, using, testing, etc.  It also includes pros and cons for parents and what to watch out for.   18 Social Apps Teens are using right NOW
Socializing is important for teens.  Under the current online offline again type of learning schools and students are faced with due to the Pandemic, this article sheds light on the subject. Re-imagining education. 
A new survey (taken just prior to the Pandemic), shows definite social trends in grade school-aged children.  Students navigate social media and tech 2020
Georgetown University recently wrote about how social media is reshaping online learning.  Social Media and the Educational System
The FTC has a nice common sense guideline for teens regarding etiquette, how to socialize online, the consequences of belligerent behavior and more.    Kids and socializing online
Social Distancing and Teens.  This article states that teens were already social distancing prior to the pandemic.  And, now what that means when they HAVE to.  Social Distancing Teens and how to deal with them.